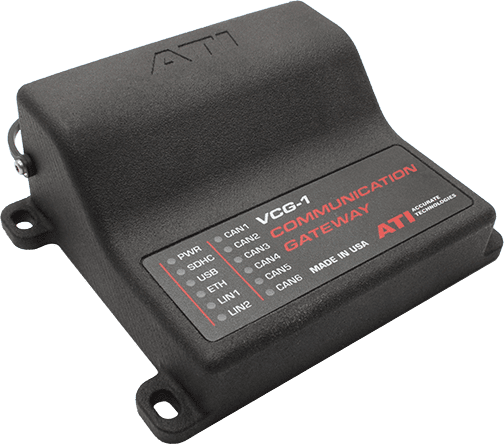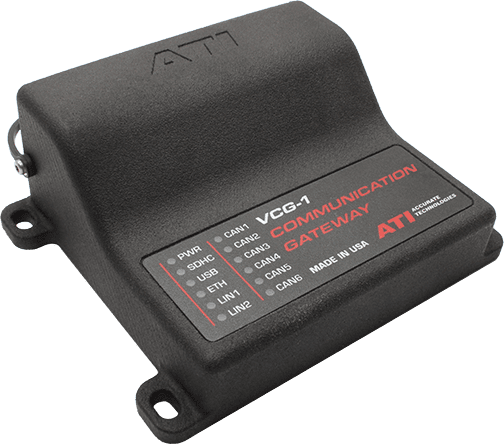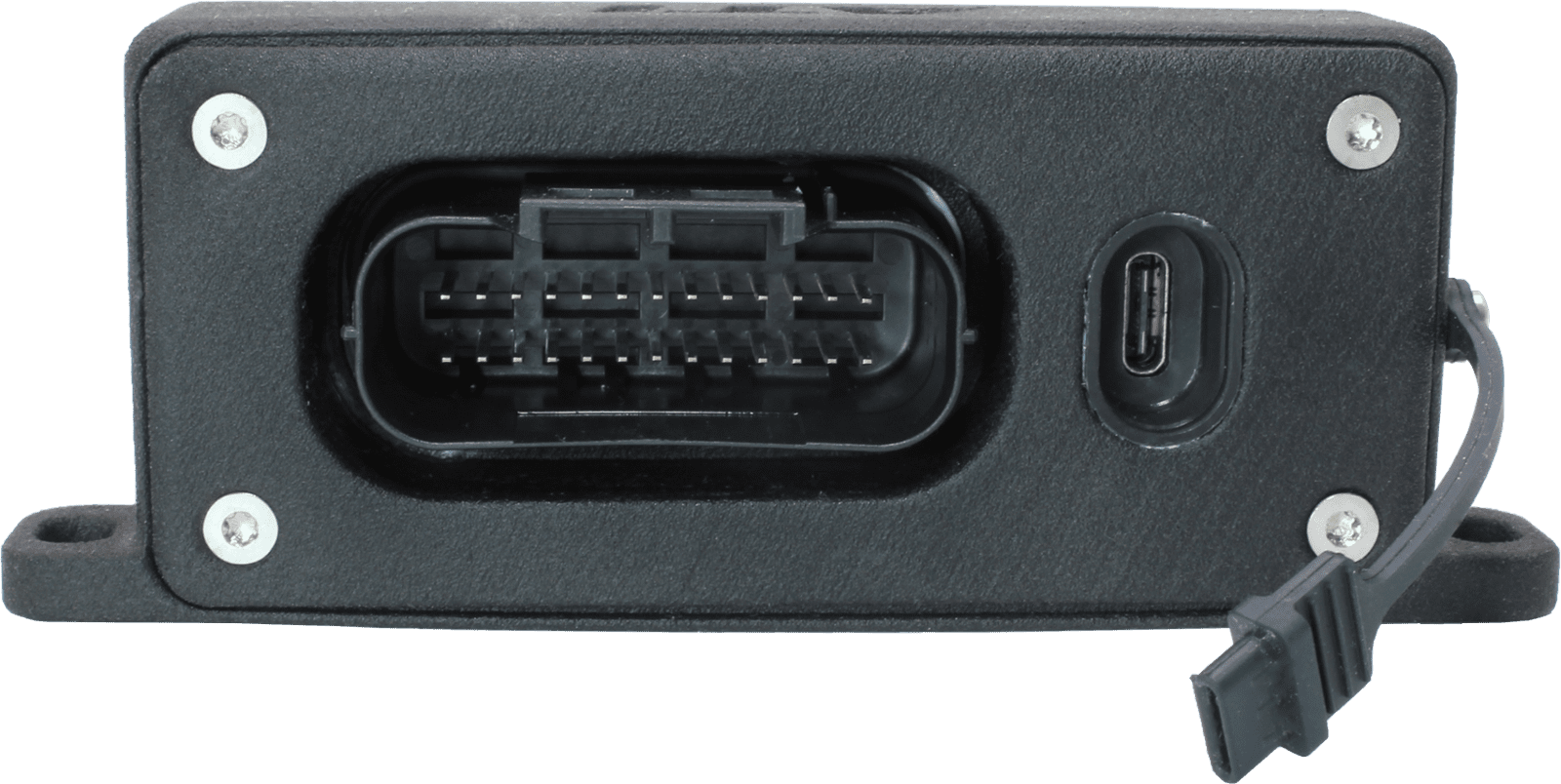 VCG-1 Vehicle Communication Gateway
The VCG-1 Vehicle Communication Gateway is an easy to configure, multi-port, multi-bus message routing and data
translation device. Designed to normally operate standalone, it can help bridge multiple modules as systems transition to newer communication busses and technologies, such as CAN-FD and Automotive Ethernet

.

It has the ability to run user written scripts to process the messages and data it routes, allowing it to connect multiple modules together using different protocols and physical layers.
**This is the standalone VCG, this product does NOT come with any cables due to the multiple variations available.
Product Details
Specifications
•

(6) CAN-FD channels for interfacing to standard CAN and CAN-FD devices
• (1) 100Base-T1 Automotive Ethernet channel
• Merge and convert data from LIN, CAN, CAN-FD and Automotive Ethernet
• Route messages between traditional CAN networks and new CAN-FD networks
• Physical switches per channel maintain CAN termination regardless of device power
• Galvanic isolation on all CAN channels
• Wide -40 to +85°C operating temperature for in-vehicle use including hot/cold weather testing
• Can be powered via USB 2.0 Type-C connector for easy PC-based configuration
• ECU-style weatherproof 26-pin sealed I/O connector
• Automotive surge tolerant wide operating voltage of 6 to 36VDC
• Waterproof sealed nylon enclosure with built-in mounting provisions
CAN Interface Products
Operating Conditions
CAN Modes

CAN FD and CAN 2.0B

CAN Channels

6

Isolation

(6) galvanically isolated CAN-FD channels

LIN Channels

2
Indicators
LEDs

(1) Power Status (5) Communication Status